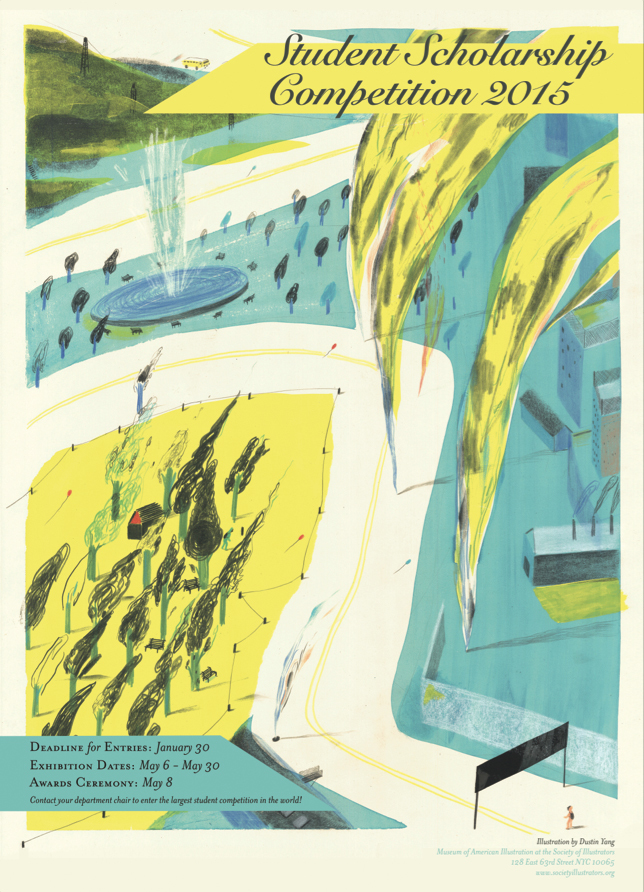 Student Scholarship Competition 2015
Accepting entries until January 30, 2015
Only School Admins are eligible to enter this competition on behalf of full-time Undergraduate students. Please email exhibitions@societyillustrators.org if you are in charge of entering school work and would like more information.
details and registration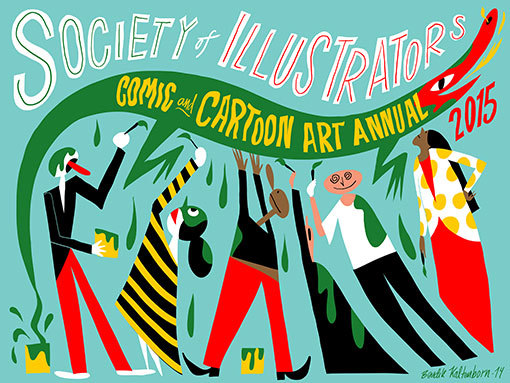 Comic and Cartoon Art Annual 2015
Accepting entries until January 5, 2015
The Society of Illustrators is proud to announce the second annual Comic and Cartoon Art Competition. This site is for Digital Media, Comic Strip, and Single Image submissions only. Book submissions should be mailed to the Society. Please click the "Enter Work" button to being uploading work. For more information, read the details and registration below.
details and registration